In the Home section, click on the menu icon and  then select the Account Settings option.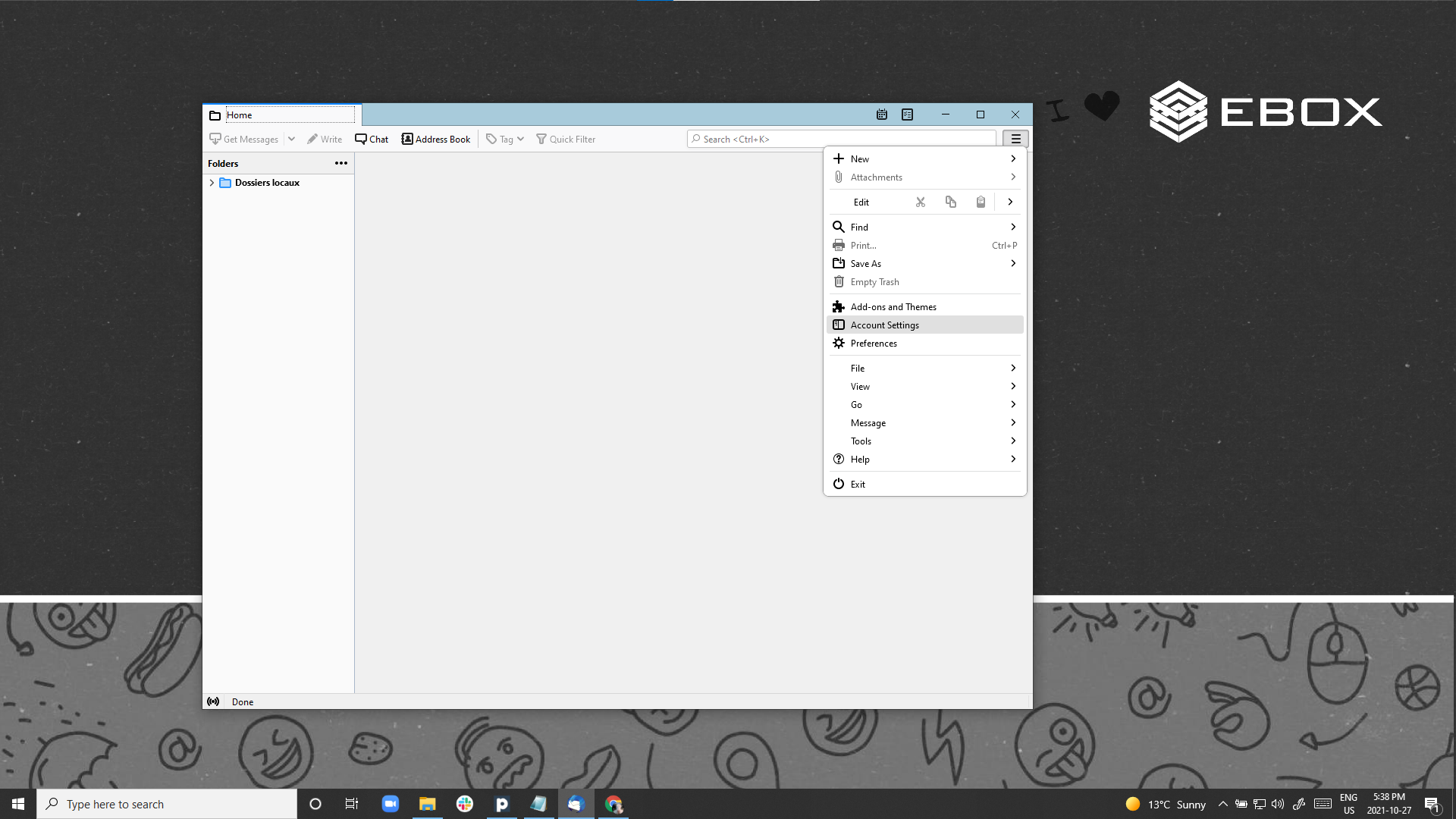 Then, click on Account Settings and Add Mail Account.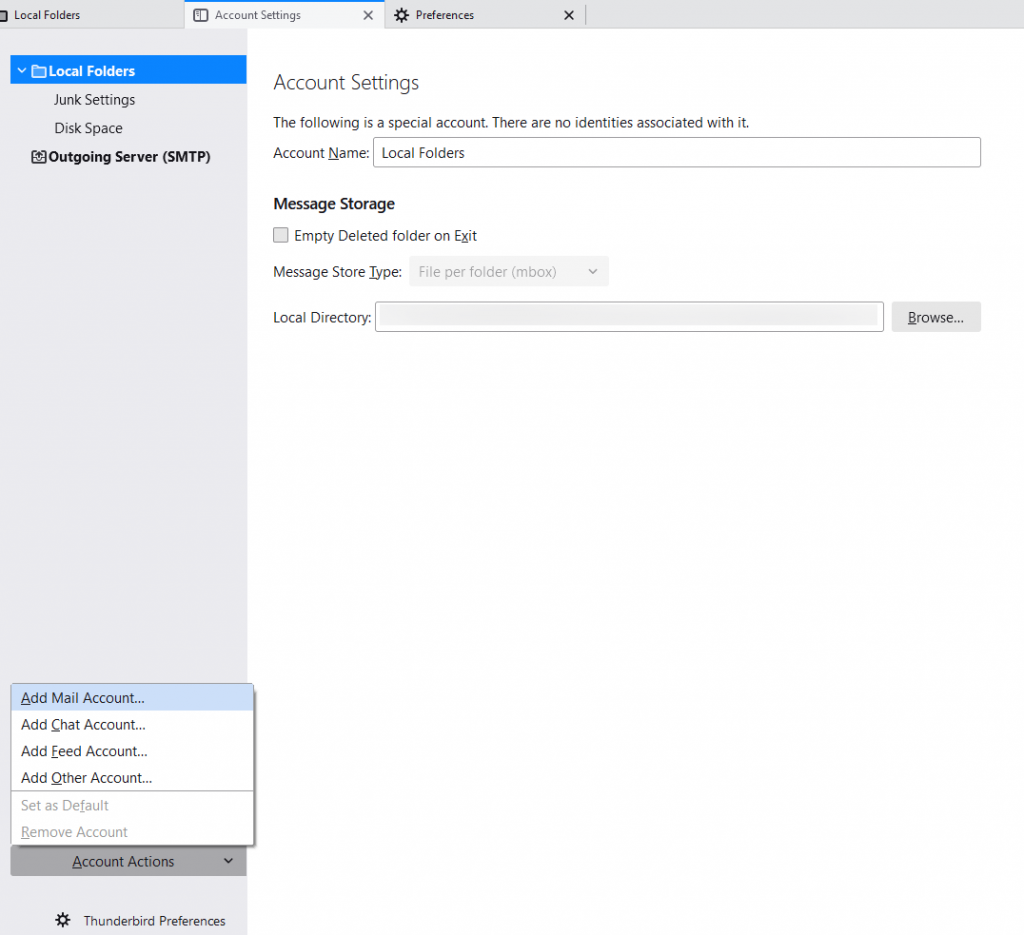 Fill in the fields:
Your full name: your first and last name
Email: Your EBOX email adress
Password: The password defined for your mailbox
Click on Continue.

Thunderbird will attempt to determine the server settings automatically and will fail. Click on Configure Manually.
Then enter the required information:
Incoming server: imap.ebox.ca port 143, if IMAP server, pop.ebox.ca port 110, if
POP3 server.
Outgoing server: smtp.ebox.ca port 25
SSL: none, for incoming and outgoing
Authentication: Auto Detection
Username: Your client code, in lowercase.
Click on Finish.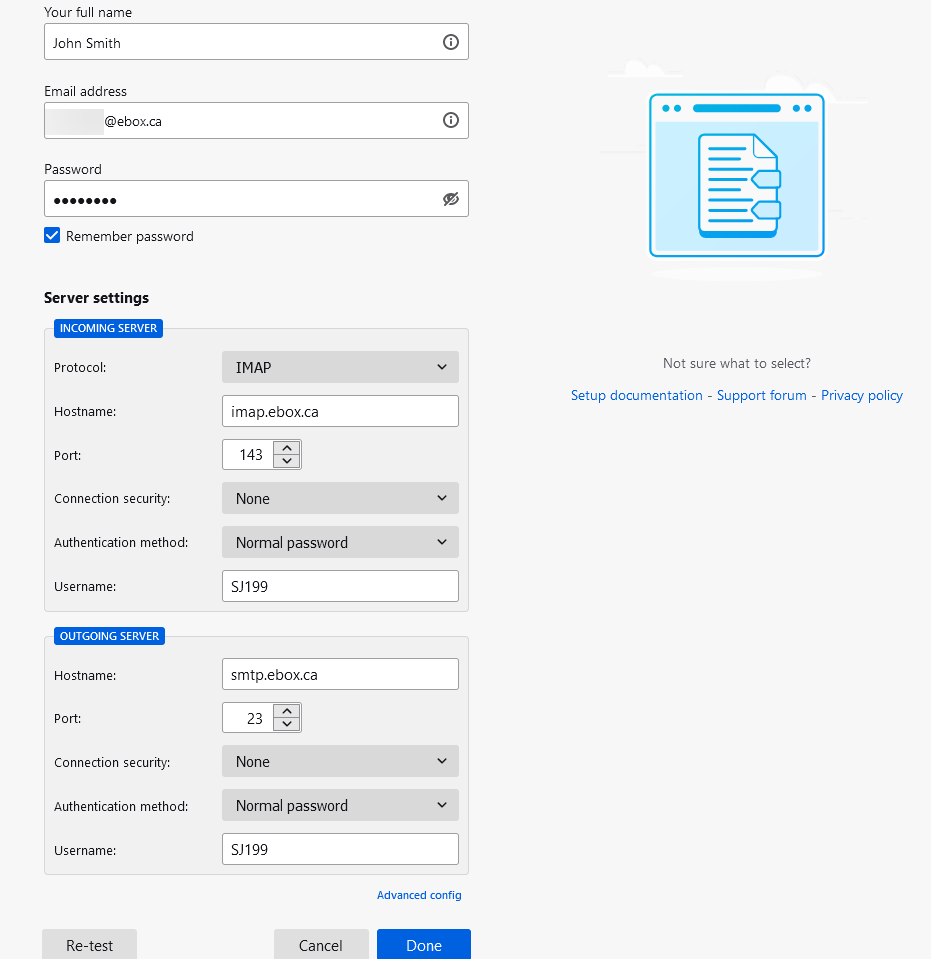 A warning message explaining that the servers are not using encryption will appear. Tick I understand the risks then click on Finish.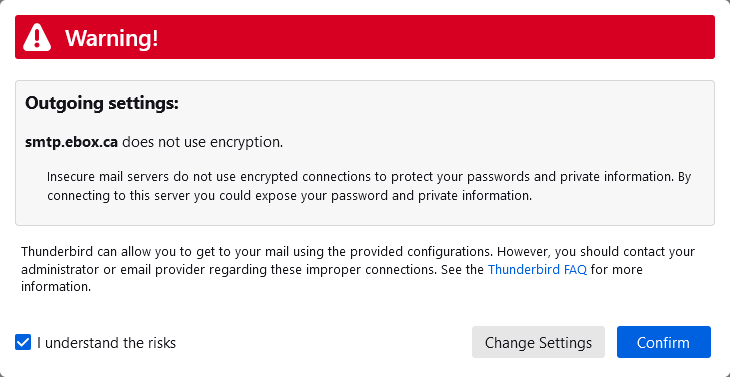 Congratulations, the configuration is finished!