Updating your remote
To update your remote's firmware, make sure the remote control is set to Bluetooth mode. On your remote, press the  Settings   button and the up arrow at the same time until the remote control indicator light blinks twice.

Long press – between 5 and 10 seconds – on the WPS button located on the side of the TV box. On your remote , press the Play / pause and EBOX TV buttons at the same time for 5 seconds.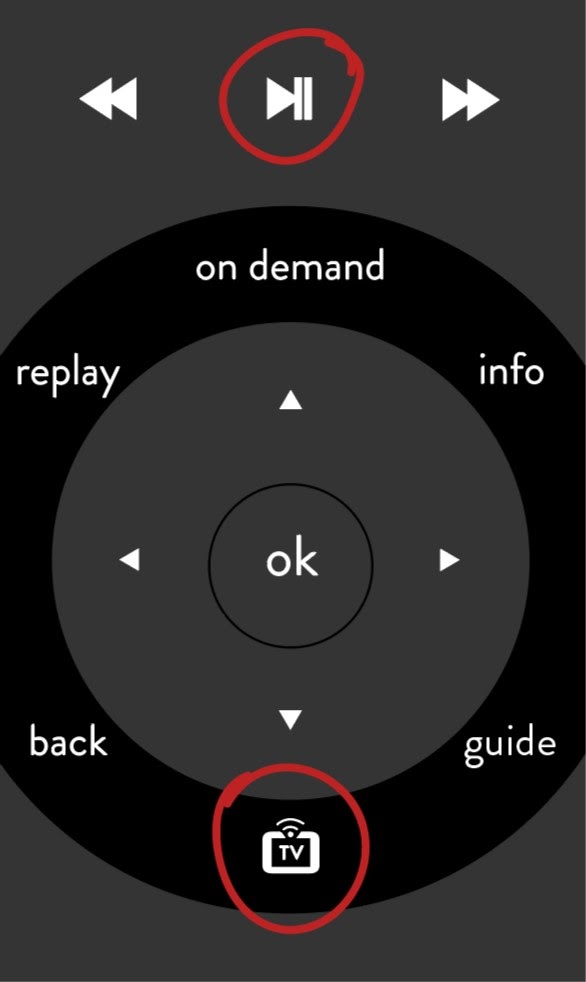 You will then have to access to the update function via the EBOXTV app menu. In the app, press the TV button on your remote control.
Select the Settings option at the top of the screen, on the right.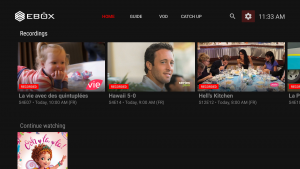 Then, select Remote .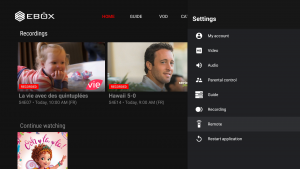 Then, press Firmware update . If you are updating the software for the first time, you will need to follow the on-screen instructions.