Relocating your modem
Yes, you can have your modem jack moved for a fee. A technician's visit is also required.
What is the cost of moving a modem jack?
Moving a modem jack for aesthetic reasons is offered at the cost of 85$. If the move of the jack is necessary to resolve a technical issue that does not involve a physical break caused by renovations or an accident, for example, it is possible that it be carried out free of charge. Certain conditions apply.
Is a technician's visit necessary?
Yes, moving your modem jack  requires the visit of a technician.
How long does it take schedule?
The time taken to move a plug varies depending on the type of technology. Check your bill to determine yours. It is indicated on the same line as your package.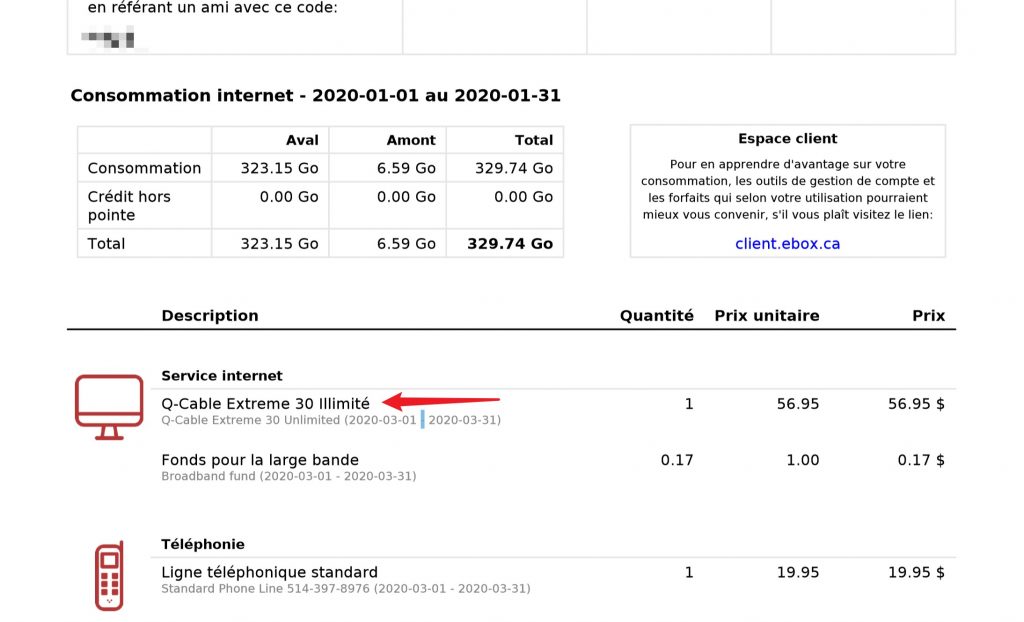 The deadlines below are provided for information only. They can be shorter or longer depending on the level of traffic.
ADSL : 7 days
C-Cable: 7 days
Q-Cable/V-Cable: 10 to 14 days
R-Cable: 5 days
Can I move the jack myself?
The rules around moving a plug vary depending on the type of technology.
V-Cable/Q-Cable, R-Cable et C-Cable
The coaxial cable inside and outside your home belongs to the owner of the cable infrastructure. For this reason, customers are not permitted to move an outlet themselves. To move an outlet, please contact us. We will be happy to assist you.
ADSL
It is possible to move a DSL outlet yourself if you own your home. Tenants should consult with the owner of their home before moving an outlet since the owner is responsible for the internal wiring of the home. Please note, however, that if the move of a modem jack made by the owner of the residence leads to technical problems, service call charges may apply if the repair of your service requires the deployment of a technician.
If you prefer to have a technician move the modem jack, you may request it.