Managing your black and white lists
To add a number to your blacklist or whitelist, login to your customer zone. There, you will find the "Telephony service" section. Click the settings icon.

On the next page, you will find a section called "Telephony-Blacklisting" as well as a "Telephony – Whitelisting". Enter the telephone number in the field provided and click on the "Add to list" button.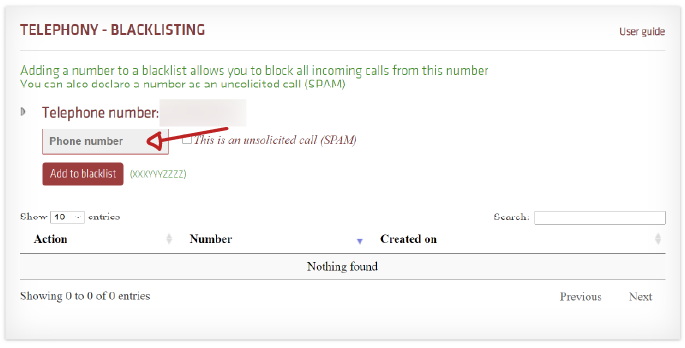 Confirm your choice. The number is now included in the blacklist or whitelist.
To remove a number, simply click on the red "X" icon to the left of the phone number. It will be automatically removed from the list.