Wi-Fi password and network
To change your Wi-Fi password or to rename your wireless network on the SmartRG router, it is best to perform the insctructions listed below on a computer connected with a cable. It is also possible to use a wireless device, such as a mobile phone.
Open a web browser and go to http://192.168.1.1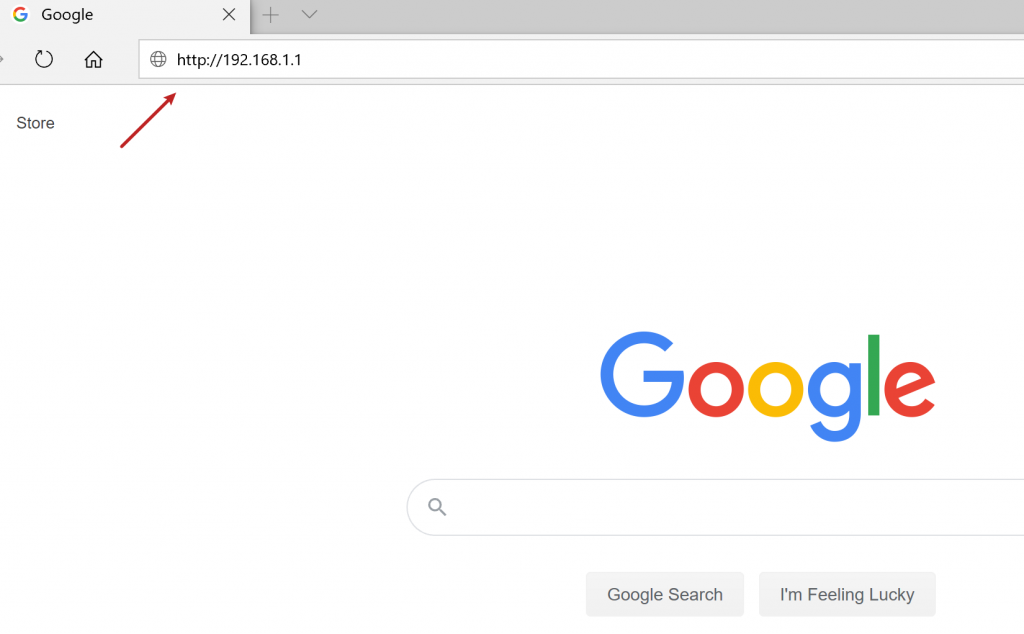 Enter the username and password, and click Sign in:
Username : admin
Password : admin (or eboxadmin)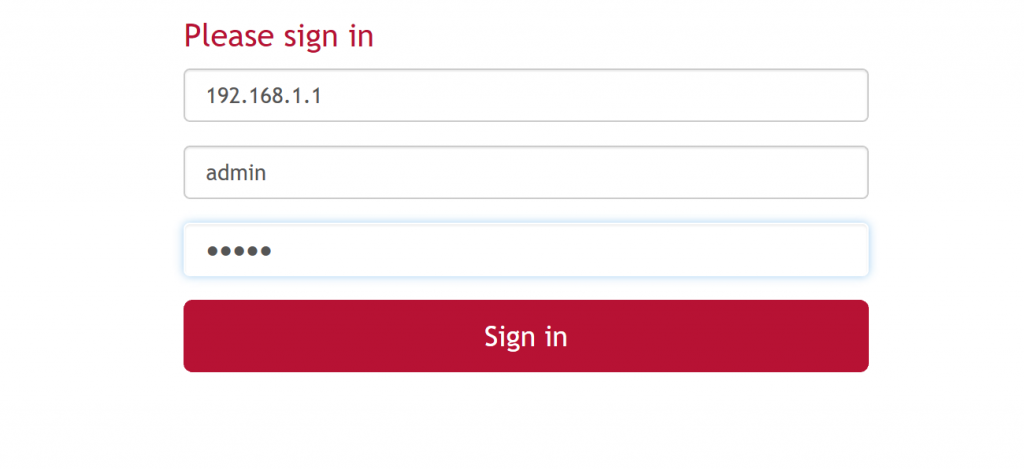 Select the WiFi menu at the top of the page. Depending on the device and its version, the option can also be located on
the left of your screen and/or be named Wireless.
Then select 2.4GHz in the left menu. Please note that you will have to repeat this operation for the 5GHz network.

The SSID field defines the name of the network. It must include a minimum of 8 characters. Enter the
name you wish to assign to your wireless network.
The KEY field sets the network password. It must also include a minimum of 8 characters. Enter the
password you prefer and click Apply.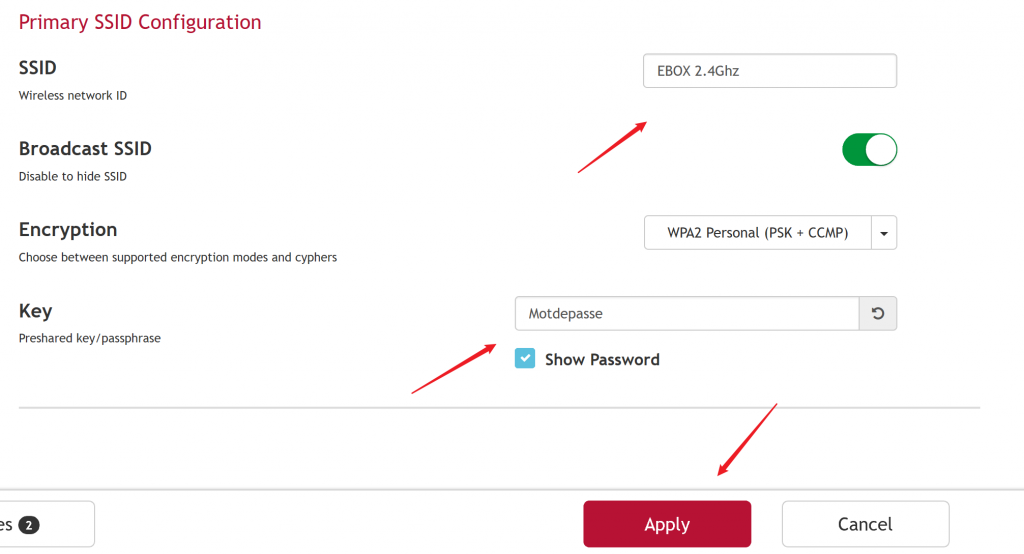 Repeat the procedure for the 5GHz network. Be sure to choose a different network name so that you can distinguish the
two networks.
If you perform the procedure while you are connected to your wireless network, you will lose the connection. You will
then have to reconnect using your new network name and password.