The webmail
How to access the webmail?
Login to https://webmail3.ebox.ca/
Username: your client code, in capital letters
Password: was defined when creating your email address.
To view your emails, click Inbox.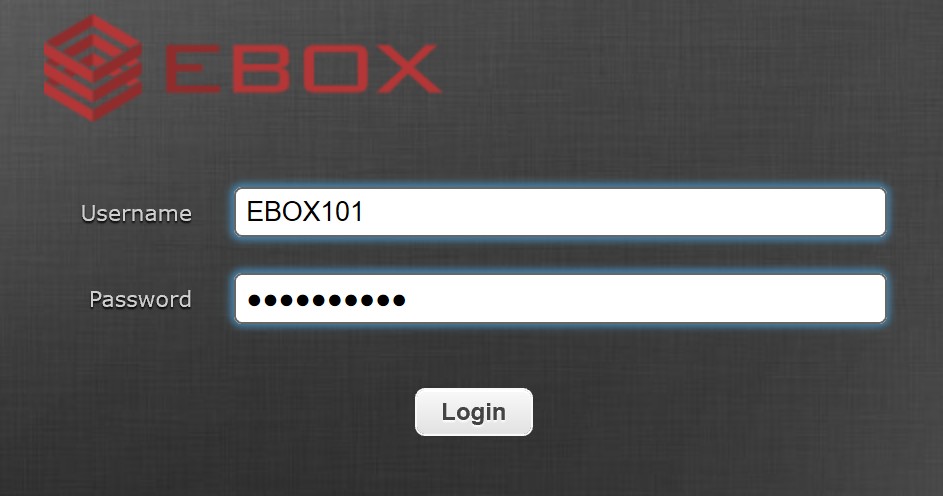 How do I compose a new message from the webmail?
To compose an email, click on Compose.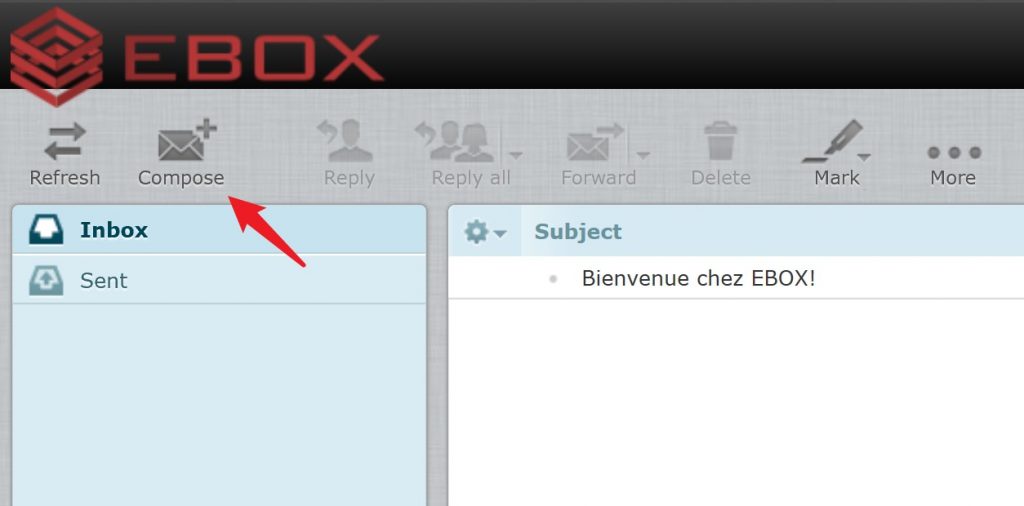 How do I delete emails from the webmail?
Select the email you wish to delete and click delete.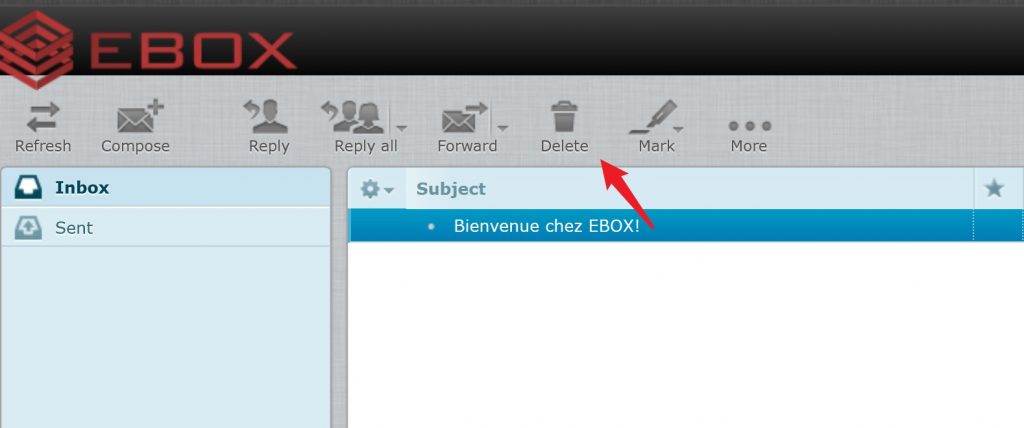 How to configure an auto-response from the webmail?
Click on Settings.

Select Responses and click on the + icon. Write the message you
wish to send as an automated response and Save.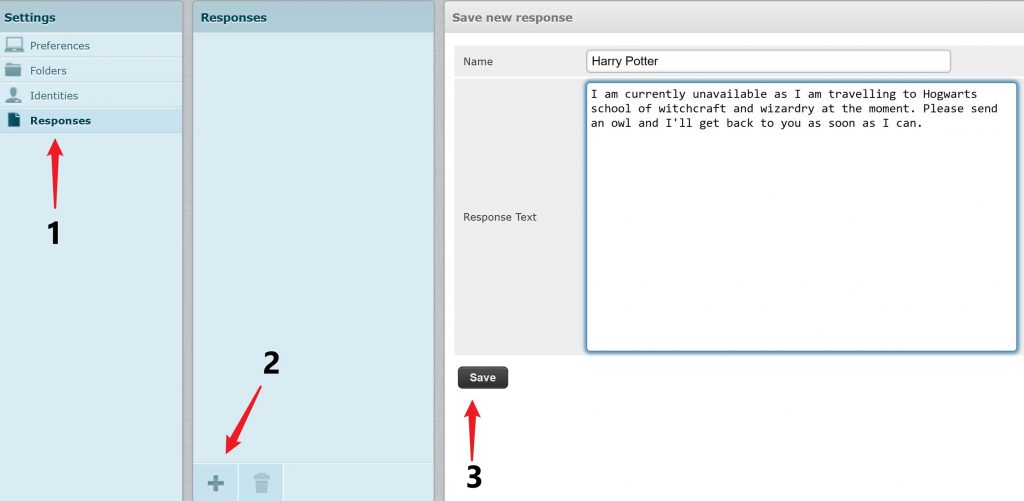 How do I add a signature to my emails?
Click on Settings

On the following page, click on Identities and select the email address of your choice, for example,
Eb0xrulz@ebox.net.
Write your signature and Save your changes.