Comiccon : An Unforgettable Experience for EBOX!
The annual Montreal Comiccon held from July 14th to July 16th was an absolute blast, and at the heart of the excitement was EBOX's photobooth! With the likes of Deadpool, Black Panther, and Spider-Man posing with over 500 visitors, the atmosphere was charged with fandom, creativity, and camaraderie. We at EBOX were delighted to be a part of this incredible event and were truly thrilled to meet all of you. Your jaw-dropping cosplays left us in awe, and we extend our heartfelt gratitude to everyone who made it to our booth. Let's recap the fun-filled days and explore the exclusive promotion we have in store for our photobooth visitors!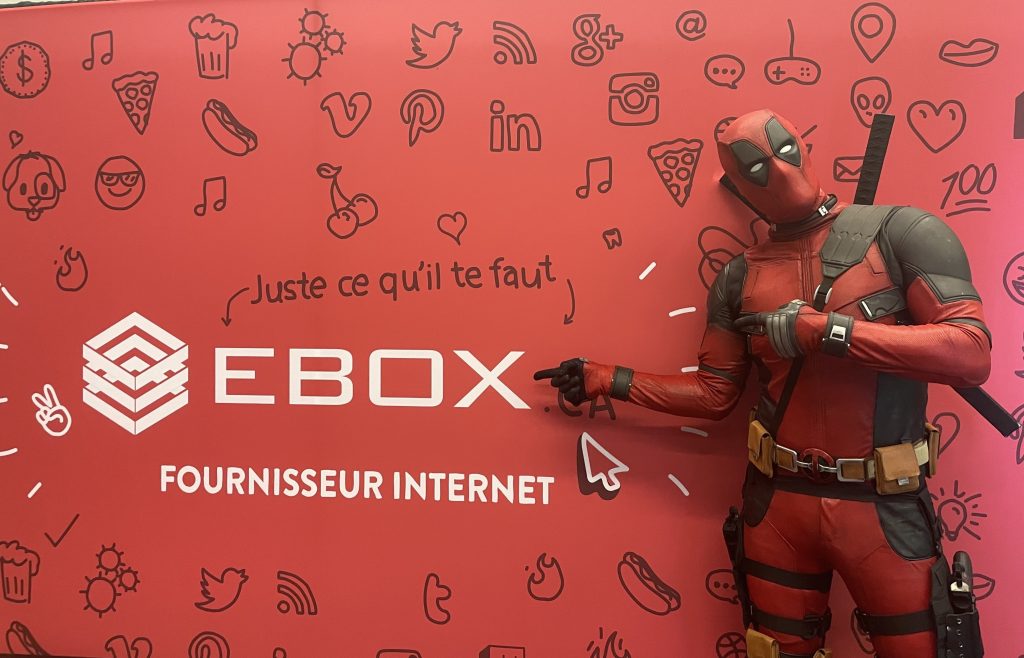 ---
Unleashing the Marvels at EBOX's Photobooth
EBOX's Photobooth proved to be a magnet for comic book enthusiasts and cosplayers alike! Marvel fans were in for a treat as they got to capture timeless memories with none other than Deadpool, Black Panther, and Spider-Man. The energy was palpable as fans huddled around their favourite heroes, striking epic poses and flashing radiant smiles.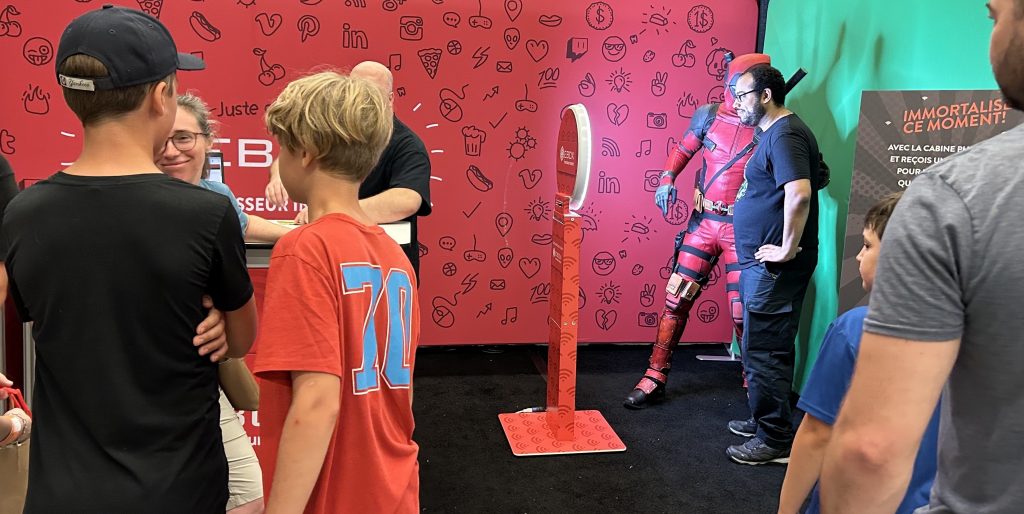 ---
Comiccon Cosplay Extravaganza
What truly amazed us were the astonishing cosplays we encountered at Comiccon. From intricately detailed costumes to spot-on character portrayals, cosplayers brought beloved characters to life. Whether you came dressed as a dashing superhero, a cunning villain, or a lovable sidekick, your passion for the art of cosplay was evident in every stitch and every prop. We must say, you all added an unforgettable touch of authenticity and charm to the event.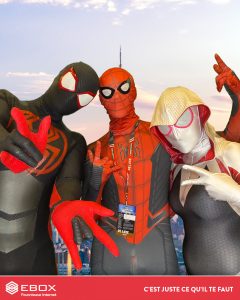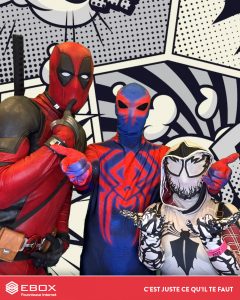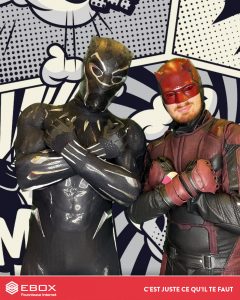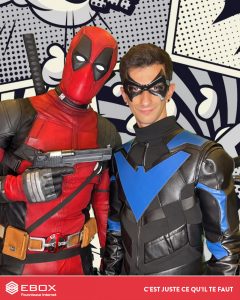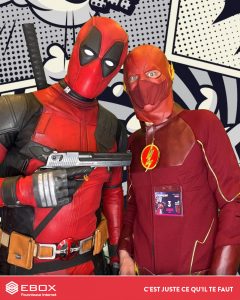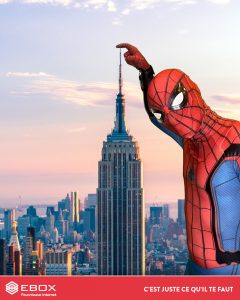 ---
An Exclusive Promotion for Photobooth Visitors!
As a token of appreciation, we have a special treat for all the visitors who struck a pose in our photobooth. Keep an eye on your inbox! We will be sending you an exclusive promotion via email. This fantastic offer grants you a $50 credit, spread across your first two bills, when you subscribe to a new Internet plan with EBOX. Enjoy high-speed Internet service while saving on your bills – a win-win situation!
Airpods and Nintendo Switch Winners Revealed!
During Comiccon, we held a draw. One attendee won AirPods, and another won a Nintendo Switch. Congratulations to both lucky winners, and thank you to everyone who took part!
Our Heartfelt Gratitude
To each and every one of you who visited our Photobooth, we want to extend our heartfelt gratitude. Your enthusiasm and support made our Comiccon experience truly special. Connecting with fellow fans, witnessing your love for all things pop culture, and sharing laughs together made this event one to remember. We had the pleasure of engaging in wonderful conversations with so many amazing people!  The energy and enthusiasm brought by each one of you truly made the experience unforgettable. It's moments like these that remind us why we love what we do.
Closing Thoughts
The 2023 edition of the Montreal Comiccon was a whirlwind of excitement! We had an absolute blast meeting all of you and capturing the magical moments shared with iconic Marvel characters. Your cosplays were truly awe-inspiring, and we couldn't have asked for a better crowd to share this experience with. Remember to check your emails for the exclusive promotion, and we hope to see you all again at future events!
Thank you for this exceptional experience,
The EBOX Team
EBOX Internet you want it?
Sign up now